Written By Ludmila Rafalska Via Zortrax.com
It's out of the question that cosplay is the hot topic nowadays. This phenomenon shows the approach of people engaged in costume making which can be compared to the effects achieved by professionals in the movie industry. For us the whole process of making props and costumes is  even more interesting as it leaves a huge space for 3D printing technology and limitless area for creativity. We couldn't resist not to pick up this topic and share with you our variation of the mask of a classic super hero with all the files available to be downloaded at the bottom of this page.
A Fad that Went Global
The special convents are organized to gather the fans of various Anime, fantasy or other popular characters, who would like to take part in the artistic show and play the role of their favourite super hero. Everyone who has ever had a chance to see cosplayers in action knows, that their costumes serve as real trophies and an example of craftmanship involving many hours of hard work. It's basically because of the level of complexity of each costume, starting from the shield and ending on the details such as eye lenses or wigs. The whole metamorphosis into a chosen character is neither easy nor cheap.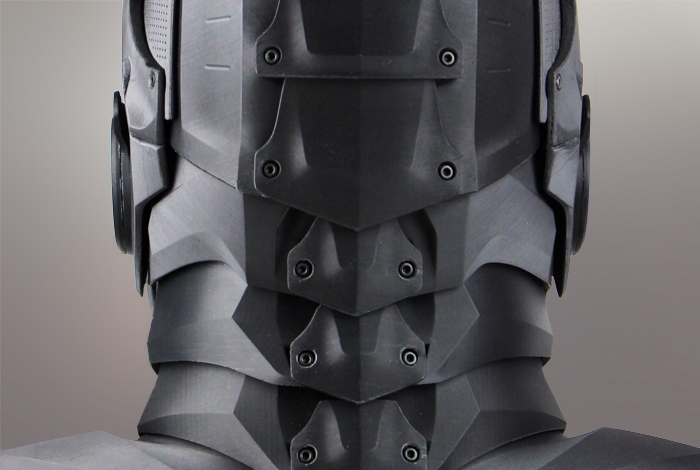 Cosplayers' costumes have evolved within times and technology and now, instead of textile and cardboard only, we can see various types of plastics used to reflect the image of the character. There are still lots of people who choose the traditional methods and construct their costumes manually, yet knowing the capabilities of the newest technology represented by devices such as Zortrax M200 or Inventure and seeing the results, we bet that we convince some of you to try and start benefit from it.
---
Leave a comment